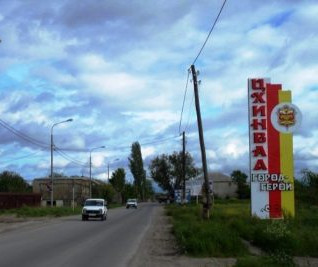 TBILISI, DFWatch–A former Georgian military serviceman died Friday morning in South Ossetia after what appears to have been physical abuse by prison guards.
Georgia demands an immediate and impartial investigation of the incident and access to the corpse for Georgian forensic experts.
The breakaway region's Security Ministry announced the death of Archil Tatunashvili Friday morning. According to the statement, he died 23 February at night from 'acute heart failure'.
Tatunashvili, a retired member of the Georgian military, was detained with two other men in Akhalgori, or Leningor as it is called by de facto authorities, on Thursday.
Tskhinvali referred to Tatunashvili as a person possibly implicated in 'the genocide against the Ossetian people', a label commonly applied to people who participated in the Russo-Georgian war in August, 2008.
The de facto authorities in Tskhinvali claim Tatunashvili was injured when he tried to resist the guards.
"During the transfer to the detention center, [Tatunashvili] resisted, snatched a pistol from the holster of the escort. In order to disarm Tatunashvili and neutralize his illegal actions, the KGB officers of the RSO applied physical strength, during which the detainee was injured, knocked down and rolled down the stairs. Soon Tatunashvili had shortness of breath, he began to complain about poor health and was taken to the Republican hospital, where two hours later he died," de facto Committee of State Security (KGB) states.
Tbilisi suspects that the detainee was beaten to death and demands an immediate and impartial investigation.