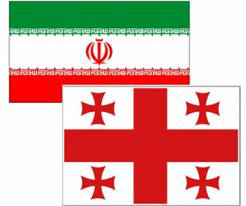 TBILISI, DFWatch–Georgia and Iran are considering reopening mutual visa-free travel for each other's citizens, according to the Georgian prime minister.
Such an arrangement existed between January 2011 and summer of 2013, until Georgia cancelled visa free rules for citizens of Iran. Currently, only Georgian citizens enjoy such freedom when travelling to Iran, where they can stay for 45 days without a visa.
The government press office said Monday that Prime Minister Giorgi Kvirikashvili had a phone conversation with Iranian President Hassan Rouhani the same day. One of the topics was cultural relations between the Georgian and the Iranian people.
"The two expressed hope of deepening cooperation in regard to tourism, and Georgia will take a step by abolishing visa rules with Iran," the press office announced.
The phone conversation was a Georgian initiative and also covered topics such as trade, economic relations and international security.
Kvirikashvili congratulated Rouhani on the lifting of US and EU sanctions.