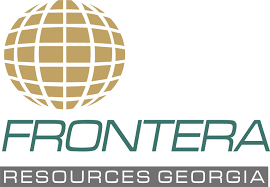 ifacts.ge 
Frontera Resources, the American oil-and-gas company that has been exploring and drilling in Kakheti since 1997, is being harshly criticized for trying to evade a $30 million debt payment due August 1.
The company, which has had a long and sometimes contentious relationship with the Republic of Georgia government, created a 100%-owned subsidiary company Frontera Resources Holding LLC in 2011. The company contends Frontera Resources Holding is responsible for the debt payment. Frontera Resources Holding filed for a Chapter 7 bankruptcy on July 21 in the US. A Chapter 7 bankruptcy is used to completely liquidate a company.
Frontera Resources has even filed a suit against its own subsidiary in hopes of evading the August 1 repayment.
Energy sector analysts are not impressed with this maneuver. Writing on proactiveinvestors.uk, one analyst conceded that while the lenders did gamble on the company, "… that a management team would not think that they owe monies that are borrowed either shows intellectual deficit, moral deficit or both … this is all the more repugnant as we are sure that they have continued to pay themselves handsomely."
Frontera Resources has for many years claimed there is huge natural gas potential in their leased Georgia fields. But production has never matched their claims, and earlier this year Georgian government energy officials publicly expressed doubts about Frontera's predictions. For 2015, Frontera listed revenue of $3.7 million from crude oil and gas sales and reported a net loss of $20.5 million.
Shares of Frontera Resources on the London Stock Exchange have plummeted from 70 pence (about $.91) to below 10 pence (about $.13) in the past week. At least one Frontera Resources director is trying to take advantage of the low stock price. Andrew J. Szescila bought 9.5 million shares this week, all for under 10 pence. He now owns 15 million shares, which is only 0.35 percent of  the more than 3 billion shares issued by the company.
A Frontera Resources spokeswoman in Tbilisi said nobody was immediately available to answer questions.
Questions e-mailed to  Giorgi Tatishvili, chief of the Georgia State Agency of Oil and Gas concerning any possible effect the bankruptcy might have on Georgia have not yet been answered. On June 17, Frontera submitted an annual resource assessment report to the Agency, but nobody from Frontera attended a meeting that day.
In February,  Minister of Energy of Kakha Kaladze said: "You (Frontera) are saying repeatedly that you have found possible resources  and tried to represent it as a fact. I want to maintain once more, and without any doubts, that the company has never made any official statement (to the government) about discovery of the resources. Moreover, every barrel or oil or cubic meter of gas that the company is producing are taken from areas that were discovered earlier."