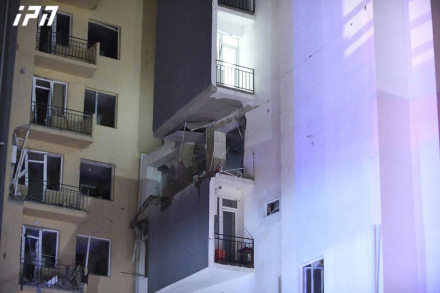 TBILISI, DFWatch–Four people were killed and seven people injured when an explosion rocked a block of apartments in uptown Tbilisi Wednesday evening.
Among the injured is one child, whose condition is serious, health minister Davit Sergeenko said.
The explosion is thought to have been caused by a natural gas leak in a flat in Didi Dighomi, a district northwest of the city center. The police have evacuated the entire building.
"The explosion was likely caused by a gas leak. At this stage we can say that there are three dead and several people injured. The injured have been brought to various hospitals. The building is completely evacuated. A rescue operation is in progress. According to primary information, the explosion occurred on the fourth floor," the head of police told journalists, but declined to offer more details.
Police have launched an investigation into the case, the deputy minister of interior stated.