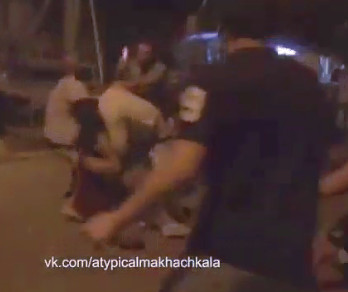 TBILISI, DFWatch–Four were detained Wednesday, after a street fight a few days ago in Kobuleti, a town on the Black Sea coast.
A video posted in social media indicates that the fight was between ethnic Georgians and Dagestanis.
The video, which is about two minutes long, shows that there was a fight, and there is heard swearing in Georgian and Russian language.
But Interpressnews quotes an Interior Ministry source who said the fight involved ethnic Azerbaijanis and Georgians.
One person was lightly injured, the ministry said.
The detainees were released on bail.
The reason for the fight is unknown.
According to MIA, all of the people involved in the clash are Georgian citizens.
An investigation has been launched for murder attempt and hooliganism.