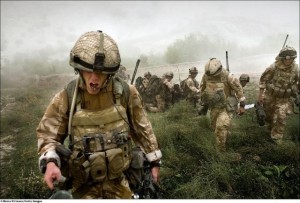 TBILISI, DFWatch – Corporal Besik Niniashvili was serving in Helmand province with the Third Infantry Brigade's 31th light infantry battalion within the frameworks of the ISAF mission.
According to a statement from the Interior Ministry Niniashvili was killed when a mine exploded. He had the medal of Military Merit, an honorary diploma, a medal for combat wound and for participation in peacekeeping operations.
Currently there are up to 950 Georgian soldiers in Afghanistan, according to official information from the Defense Ministry. In December, 2011, the government agreed to send one more battalion, which will be serving under American command. This will increase the size of Georgia's contingent by 750, making it the biggest non-NATO contributor to the ISAF operation with 1 685 soldiers in total.
Besik Niniashvili had been serving in the Georgian armed forces since 2007.