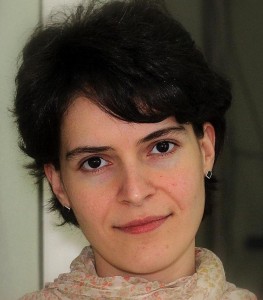 After the "Rose Revolution" a period of numerous reforms started in Georgia. Mostly, reforms required to amend legislation and thus, to hold parliamentary discussions. Unfortunately, the Parliament of Georgia step-by-step lost a role of a place, where professional discussion should take place on every presented amendment. First reason of that is an ownership of constitutional majority only by the ruling party and deficiency of political pluralism. For example, the Parliament of Georgia has 138 members at this moment and 115 from them belong to ruling party. Second reason, on which I'll focus, is a high speed of legislative process. In practice, the work of the Parliament is very quick. Such a manner of making decisions in most cases excludes civil society involvement, exchange of ideas and the possibility for correction and improvement of initiated bills.
In general, the legislative process could be divided into two stages: First, when a bill is elaborated and second, when it is presented before Parliament. Provision of involvement is important on both levels. It is proved as an exception to participate in the elaboration of a bill. Its preparation is a closed process, which excludes not only the participation, but receiving of even minimal information. From the near past we all remember initiation of draft of new Electoral Code in September. In this case it is excessive to talk about involvement in the process, because it was fully closed even information about preparation of a new code.
Thus, initiation of the bill in Parliament is a major stage, when it is possible to get familiar with the planned amendments. Effective involvement on that stage is excluded by the rapid review of the bill, in line with other different factors. An example of the average speed of reviewing draft law in parliament with all three readings is shown the bill on amendments to the "Law on State Procurement", which was initiated on September 22. The third reading of that particular draft law took place on October, 13. Interesting processes emerged during its revision. At first, the draft law aimed at adding a one-sentence provision to only one article. As a representative of GYLA, I attended the first committee hearing of the bill. It was explained, that presented wording of the provision was changed by a different meaning significantly. We considered that regardless the changes, proposed provision was in contradiction with the purposes of the law, prepared justified expert opinion and appeared on the second committee reading. We were informed, that the draft law was further developed and amended: the initial article was not amended at all but new formulations of two other articles where presented.
The Rules of the Procedure of the Parliament of Georgia contains a possibility to accelerate the revision of bills. Still, the problem is that according to those rules, this kind of possibility exists in any circumstance, when parliament wishes and not in an exceptional case, on a justified basis.
We can also refresh our memory of a harmless amendment introduced to the civil code of Georgia. After five working days from introducing the bill to Parliament, it was adopted with all three readings. The initial version of the bill was discriminative and granted the possibility of registration only to five religious entities. Fortunately, this discriminative provision has changed, but some deficiencies still existed in the adopted law and chances of subjective interpretation remained. For example, Georgian Young Lawyers' Association had not any negative position on the idea of the bill itself, but we were not able to participate in the process and present recommendations about improvement of certain provisions. The adopted law was perceived absolutely incorrectly by the public. It appears that in an information vacuum it is easy to make wrong interpretations.
Rapid review of the bills is a temptation not only for MPs from the ruling party, but from opposition too and it takes the form of a dangerous tendency. That happened in the case of election amendments, which aimed to create a special commission for the verification of voters' list for elections in 2012. Georgian Young Lawyer's Association (GYLA), Transparency International Georgia (TIG) and International Society for Fair Elections and Democracy (ISFED) were considered as members of commission, but none of the authors of the bill bothered to ask these organizations for their opinion. The above mentioned NGOs found it out lately and refused to participate in the work of the commission, on a justified basis.
A rapid legislative process sometimes means not spending time effectively, but wasting it. For example, today it is on the agenda to abolish amendments which were adopted 6 months before, amendments which implied the introduction of a new sanction such as "studying tax legislation." It was not implemented in practice, but after 6 months the government initiated its abolishment.
It is hard to receive information about condensed work of Parliament. For example, Rules of Procedure of the Parliament foresees publication of information about time and agenda of committee meeting on a web page two days in advance. This is not adhered to in most cases. The supposed reason is the practice of receiving decisions about date and agenda quickly, sometimes a couple of minutes prior to the meeting and not hiding the existing information. For example, information about a meeting of the Legal Issues Committee which took place on October 27, 15:00 PM was released about 10 minutes prior to the meeting. Information about a meeting of the same committee which took place on October 21, 17:00 PM was not published at all. On that meeting the committee adopted a draft law dealing with monitoring of bank accounts at the second reading.
Poor involvement of civil society caused by a rapid legislative process is not only a problem. It impedes the consistence of activities of the legislative body, exchange of ideas, due discussions and does not leave any room for assurance of decision-makers and improvement of decisions. If the legislative process is slower and inclusive, correct interpretation and acceptance of laws from the public will be increased.
 Tatuli Todua is parliamentary secretary for Georgian Young Lawyer's Association. She has a Master's degree in law from Ivane Javakhishvili Tbilisi State University (2008) and previously worked at the Public Defender's office.