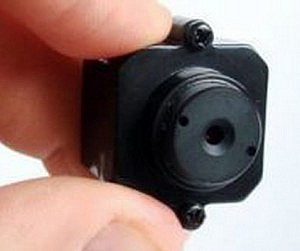 TBILISI, DFWatch–Georgia's Constitutional Court ruled Thursday to take the access keys to secret surveillance away from the State Security Service, which until now has had the technical means to access data that may identify people.
Lika Sajaia, parliamentary secretary of Transparency International Georgia, told DFWatch that the Constitutional Court agreed with This Affects You Too, a campaign for better protection of privacy rights and against secret surveillance and wiretapping.
When the State Security Service is deprived of the access keys to secret surveillance, this means that they won't have a right to copy and store data that may identify individuals. By law, the service had a right to collect data about everyone, about who they call and what they talk about.
Sajaia said the current law was unacceptable and unconstitutional. It gave the State Security Service access to communication companies, direct access to their data, and the opportunity to collect any sort of data any time by issuing a simple decree and without the obligation to notify companies about it.
The Constitutional Court wrote in a statement that parliament must prepare a new regulations about secret surveillance before March 31, 2017.
The statement says the current laws and regulations about surveillance are unconstitutional. They came into force from March 31, 2015 and the access keys were handed to the State Security Service and to the Personal Data Protection Inspector.
Non-governmental organizations criticized the system of letting the intelligence have the keys that technically give them direct access to carry out wiretapping.