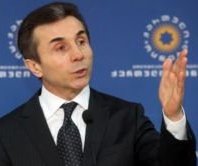 TBILISI, DFWatch – The National Enforcement Bureau has asked Tbilisi City Court to transfer the shares of Cartu Group and Progress Bank to a compulsory management regime.
The Enforcement Bureau seized all 100 percent shared that Georgian Dream coalition leader Bidzina Ivanishvili held in Cartu Group and 21.7 percent that he held in Progress Bank. This was based on a court ruling to fine the businessman USD 45.5 million.
The fine was issued on the basis of a request by the Chamber of Control, or what is now called the State Audit Service. The Audit Service accused Ivanishvili of illegally funneling money through his companies to his political party Georgian Dream.
Tbilisi City Court fined him USD 91 million at first, but the appeals court reduced the fine to half.
Bidzina Ivanishvili considers this decision unlawful, and therefore he refused to pay the fine. Then the National Enforcement Bureau seized his property and placed it on auction. But there were no buyers.
The enforcement bureau informs that Ivanishvili's property has been evaluated by the National Forensics Bureau.
His 100 percent share in Cartu Group was valued at 151 880 661 lari, which is nearly USD 93 million, while his 21.7 percent shares in Progress Bank was valued at 3 566 498 lari, or nearly USD 2.2 million.
Chris Vasiliadis, lawyer for foreign share holders in Cartu Group, says that Bidzina Ivanishvili is not a share holder in Cartu Group and has no relation with other share holders. There are 16 share holders in Cartu Group; 14 foreign and two Georgian companies.
The lawyer informs that until April 30, 2012 Finsec Limited, Carpan Management Limited, Christa Investment Limited, Sargans Limited and two Georgian companies were share holders in Cartu Group.
On April 30 Finsek Limited transferred all their shares to Benfield Investment Limited, Sanvors Holding Limited and Charwood Finance Limited. On April 30, 2012 Tarpan Management Limited sold their shares to Frankland Holdings Limited, Ropwind Invertments Limited, Alerdal Investment Limited, Laveni Holdings Limited, Padburi Holdings Limited and Drofield Investment Limited. Krista Investment Limited alienated part of shares to Felvey Holdings Limited and Sargans Limited alienated part of shares to Marsten Holding Limited. (Note: The exact spelling of company names is unconfirmed, ed.)
Despite all this, the property was still placed on auction, but it wasn't sold. That's why the State Audit Service asked the National Enforcement Bureau to transfer the property to a compulsory management regime. The National Enforcement Bureau asked the same from Tbilisi City Court.
Compulsory management means to appoint a manager for the property, which is under control of the enforcement regime and then to satisfy creditors by money received from compulsory management. Until the compulsory management process ends, manager exercise all rights of ownership, but the property remains in the possession of the debtor.