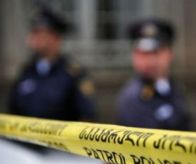 TBILISI, DFWatch–Bank of Georgia was subject to an armed robbery in downtown Tbilisi late on Wednesday.
The Ministry of Internal Affairs was tight-lipped about the details, beyond noting that an investigation has been launched and criminal experts are studying the crime scene.
Bank of Georgia is one of the largest banks in Georgia with many branches in all parts of the country. Spokesperson Sopo Balavadze told journalists that all they know is that one armed person broke into a branch on one of the main streets in the capital.
"No one was injured. Now we are counting the loss," she said, adding that they will divulge more details on Thursday.