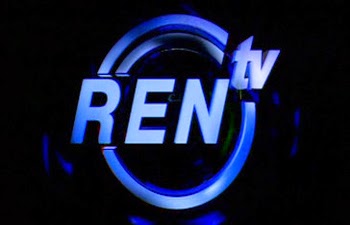 Tbilisi, DFWatch – Representatives of ten NGOs and one media outlet issued a statement in which they urged the government to ban twelve Russian TV channels in Georgia.
The activists, roughly half of them former officials during Mikheil Saakashvili government, addressed their open letter to the president, the prime minister, the speaker of parliament, and to the chairman of the Georgian National Communications Commission, Vakhtang Abashidze.
They demand banning broadcasts of Russian Channel One, RTR-Planeta, Russia-24, NTV Mir, TVCI, Russia 1, NTV, TNT, Peterburg 5, Zvezda, Ren-TV, and Russia Today.
'Broadcasting of these channels was banned by The National Council of Television and Radio Broadcasting of Ukraine, after appropriate analysis showed that these channels encouraged public unrest and confrontation through misinformation. In 2014, broadcasting of a Russian channel, Россия 24, was also banned in Moldova,' state authors of the petition.
The activists wrote in their statement that 'Russia is actively pursuing activities directed the sovereignty of our country with the so-called hybrid instruments of war. (…) One of the central components of the strategy of hybrid war is the "information war" directed against Georgia's citizens, whose main aim is to foster negative and nihilistic attitudes towards the West and the Euro-Atlantic structures among Georgian population'.
The letter suggests that Georgia should use Article 24, paragraph 4 of the Constitution, which allows introducing a ban on dissemination of information that threatens national security, territorial integrity, or public safety.
The list of signatories include former ministers of defence and culture, Davit Sikharulidze and Nika Rurua, former deputy defence and foreign affairs ministers, Batu Kutelia and Sergi Kapanadze, ex-president of National Bank of Georgia, Roman Gotsiridze, former Head of Georgia's Mission to the EU, Salome Samadashvili and ex-deputy to the State Minister on European and Euro-Atlantic Intergration. All of them currently represent civil society organizations.
DF Watch published the full list of the letter's signatories:
Roman Gotsiridze, Georgia's EconomicDevelopment Centre
Nino Evgenidze, The Economic Policy Research Centre (EPRC)
Sergi Kapanadze, Georgia's Reform Associates (GRASS)
Gigi Kublashvili, Public Movement Iveria
Nika Rurua, Public Movement Iveria
Salome Samadashvili, Strategic Communications and Democracy Centre
Davit Sikharulidze, Atlantic Council of Georgia
Batu Kutelia, Atlantic Council of Georgia
Irakli Tabliashvili, Georgian Review
Giorgi Tughushi, Georgian Democracy Initiative
Elene Khoshtatia, Georgia's Reform Associates (GRASS)
Mariam Jishkariani, Empathy Centre
Tamar Tsopurishvili
Zviad Devdariani, Civil Development Agency (CIDA)
Shorena Lortkipanidze, Institute of Democracy and Euro-Atlantic Research