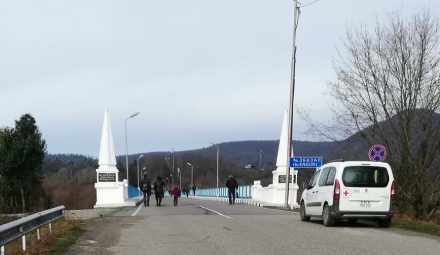 GALI, DFWatch–Sokhumi has resumed the issuing of 'visas' used by many Georgians to visit family and do business here in the Gali region in the southeast of the breakaway republic Abkhazia.
The issuing of 'visas' was suspended about two months ago and locals in this predominantly ethnic Georgian region believe it may be connected to the FIFA World Cup recently held in Russia, which seems to be confirmed by the resumption of the procedure as the championship concluded.
Visas issued by the breakaway authorities of Abkhazia are valid for 10 or 30 days. A 10-day visa collected in Sukhumi costs 700 Russian rubles (USD 11), in Gali the same document costs 1,800 rubles (USD 28). A 30-day visa picked up in Sokhumi costs 1,400 Russian rubles (USD 22) and in Gali it costs 2,800 rubles (USD 44). The document can be extended by paying a certain sum.
A visa holder can travel throughout the territory of Abkhazia but if the holder leaves the territory before its expiration date, he or she can't return unless obtaining a new one.