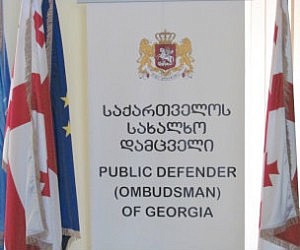 TBILISI, DFWatch–By October, 995 persons had applied for asylum in Georgia, while 1,192 people were living here under protection of international law, according to a new report by the Public Defender.
The report, which was published on Monday, shows that the majority of people with asylum in Georgia are from Iraq, Ukraine, Russia and Syria.
The report focuses on shortcomings in legislation in regard to asylum. One of the bittest problems is that it takes too long time to process applications, sometimes dragging out for nine months. On the other hand term of the appealing rejection is too short as it is only 15 days. Ombudsman recommends to increase it to one month.
Public Defender reminds that improving legislation on this regard is a part of action plan of the visa liberalization which Georgia intends to reach with EU very soon.
Ombudsman believes that the legislation needs to be improved in cases when a person is rejected they do not receive proper explanation why they have been rejected, which has been proved in the most of the cases which ombudsman has reviewed during the research.