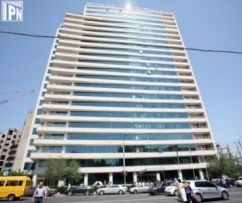 TBILISI, DFWatch–290 out of 486 employees of Tbilisi City Hall have failed a test on Saturday. The former ruling party claims it is political, as many of the workers are from the previous government.
563 employees were expected to show up for Saturday's test.
486 came and 196 passed the minimum score of at least 45 correct answers out of 60. They were questioned about legislation and logic.
Irakli Abesadze, from the National Movement faction in the City Council, told journalists on Saturday that City Hall's test was not objective. He claims that the observers were people who pressured the employees of City Hall in order to force them to resign. He also said that the goal of the testing was to make many employees fail.
"And another question is who ordered to prepare the legal part of the testing," he added.
In response Maia Miminoshvili, head of the National Exam Center, said that none of the bodies, including Tbilisi City Hall, have access to the tests prepared by the center, so both the legal and the logic part of the test was prepared entirely by the center.
Vice Mayor Alexandre Margishvili said that those who failed the test will not continue working at City Hall, but may remain as acting officials until the end of the year.
40 percent of employees achieved the minimum score, but that's not all, as from November 7 to November 14 there will be interviews to continue the selection.
Those who failed will have the opportunity to try again in a new round of tests in December to select new employees. Margishvili said the tests are an initiative of the mayor to establish high standards in the City Hall.