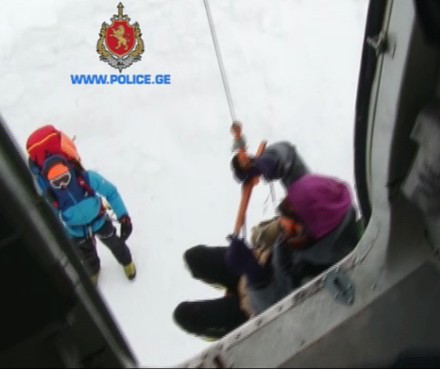 TBILISI, DFWatch–Fifty-two foreign tourists got lost in Georgia in the period from June 1 to August 17, according to figures published Friday by the Ministry of Internal Affairs, and reported by Interpressnews.
Everyone was rescued safe and sound except two German nationals, a father and a son, who got lost in Svaneti in western Georgia, apparently as they were trying to climb Ushba, a mountain referred to as the most difficult and dangerous.
Communication with the two was lost on August 1. The search is still ongoing, but no traces of them have been found yet, the MIA reports.
The highest number of tourists got lost in the Mtskheta-Mtianeti region, which covers the central Caucasian range, including the picturesque historical high mountain provinces of Khevsureti, Pshavi, Mtiuleti and Khevi.