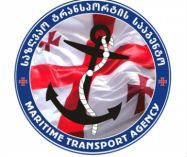 TBILISI, DFWatch–23 Georgian sailors have been stuck on five ships under Greek management close to Benin in western Africa.
The sailors are asking for help because their supplies of food and water are running low and they haven't received their salaries for about six months.
January 13, the Georgian sailors contacted the Maritime Transport Agency about their problems. The Greek company has had financial issues and been unable to pay to employees for about six months.
Apart from the Georgians, there are also other nationalities among the crew.
On Sunday, the Georgian consular office in South Africa contacted the company, Western Mediterranean Shipping, which informed that three of its five ships had received supplies of food and by the end of the day the other two ships would also be supplied.
The company also informed that by the end of the month, the financial issues will be resolved and the company will be able to pay salaries to the sailors and arrange for their return to their home countries.
The consular office also informed that one of the Georgians on the ship Dias had broken an arm and has been taken to a hospital. He is currently on his way to Georgia.
Another Georgian from the same ship will also come back to Georgia in the near future.
Two more Georgians from the ship Asteris have been taken to Accra, the Ghanaian capital.