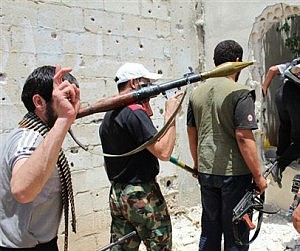 TBILISI, DFWatch–A 21-year-old man from Georgia has died fighting alongside ISIS in the Syria war. Sultan Gumashvili was from Pankisi Gorge.
Georgian media outlets are reporting that the deceased militant's father Adam Gumashvili is also fighting for ISIS in Syria and is a prominent member of the terror organization.
Radio Way, a local radio station in Pankisi Gorge, reports that Sultan left Georgia in 2013 together with his father. He went to Turkey and then to Syria. He was 18 years old and still going to school.
The radio station further reports that Zaur Gumashvili, head of Pankisi's Council of Elders, confirmed the death of the younger Gumashvili. He reportedly died in an air raid.
At least 21 Georgians have died in the Syria war.