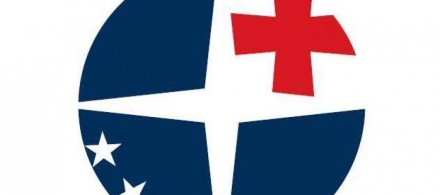 The twenty organizations behind the new coalition say their goal is 'to build a free and independent state, with effective democratic institutions, based on full respect for human rights and freedoms.'
Presenting the initiative at a press conference in Tbilisi on Monday, and in a statement published on the web site of Transparency International Georgia (TIG), the groups say they will cooperate closely with each other to support the full integration of Georgia into Euro-Atlantic structures.
They also agree on the importance of civil society's active role in the consolidation of the country's Euro-Atlantic integration process.
Besides TIG, some of the groups that have signed on to the initiative are: Georgian Young Lawyer's Association (GYLA), Open Society Georgia Foundation, Green Alternative and the Atlantic Council of Georgia.
They support Georgia's integration into NATO and the EU because they believe that these international organizations offer not only security, but also guarantee economic development and prosperity.
The full list of organizations:
1.  Transparency International Georgia
2.  Civil Development Agency
3.  International Society for Fair Elections and Democracy
4.  Georgian Young Lawyer's Association
5.  Open Society Georgia Foundation
6.  Atlantic Council of Georgia
7.  Georgian Farmers Association
8.  Institute for Development of Freedom of Information
9.  The Economic Policy Research Center
10. Green Alternative
11. Georgian Center for Security and Development
12.  Media Development Foundation
13. UN Association of Georgia
14.  Society and Banks
15. Georgian Foundation for Strategic and International Studies
16. Georgian Democracy Initiative
17. Georgian Institute of Politics
18. Regional Centre for Strategic Studies
19. In Depth Reporting and Advocacy Center
20. Voice from Georgia