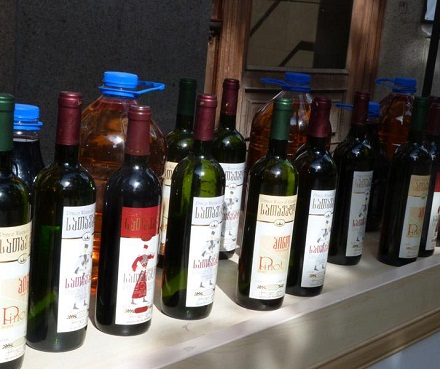 TBILISI, DFWatch–Georgia has exported more than 1.7 million bottles of wine to Russia after the lifting of an embargo from 2006, says Minister of Agriculture Shalva Pipia.
Russia is now among the top five export markets for Georgia for wine, Pipia said Monday. In June the country exported 1 630 612 liters of wine to 18 countries, including Russia. This is 24 percent more than in the same period last year.
The top countries for wine export are Ukraine, Kazakhstan, Belarus, Russia and Poland.
"Georgian agriculture products will improve its position in the international market from fall," the Pipia said.
He continued by promising that there is agreement to soon let Georgia start exporting agriculture products 'of low risk' to Russia.
"When it comes to the high risk products, which are fruits and vegetables, within ten day term a group of inspectors will come to Georgia from Russia to study these products and then make a decision," he said, adding that the Russian experts will also check how Georgia controls the quality in its domestic market.