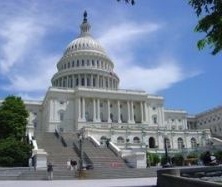 TBILISI, DFWatch–The United States will give more than USD 62 million in aid to Georgia in 2014.
Georgia's Foreign Affairs Ministry says the extent of U.S. aid was decided in the Consolidated Appropriations Act for fiscal year of 2014, which was passed by the House of Representatives and allocates financial resources to the Eastern Partnership countries, including Georgia.
The allocated funds for Georgia will be directed at ensuring progress in fulfilling the Association Agreement with the European Union (including a Deep and Comprehensive Free Trade Area Agreement) and the visa liberalization action plan with the EU.
Georgia went through the first round in the process of approving the Association Agreement with the EU, in technical terms called 'initialing', during the recent summit in Vilnius and expects a signing to take place by September, 2014.
The appropriations act also says there will be a report by the U.S. Secretary of State about pressure exerted by the Russian Federation on Eastern Partnership countries aimed at obstructing the process of integration of these countries with the European Union.
According to the Foreign Ministry, the bill also specifies that the Secretary of State will present the Budget Committee of the Congress with a report about the U.S. government's efforts aimed at assisting Georgia in the restoration of territorial integrity.