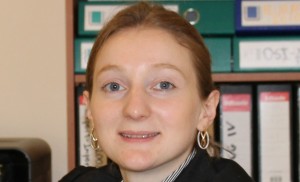 Remittances constitute 6% of the country's gross domestic product (GDP) and outweigh the inflows of both grants and FDIs in Georgia, writes Irina Guruli, program coordinator at the Economic Policy Research Center.
International remittances are personal flows of money by migrants to family and friends in their countries of origin. With more than 215 million people living outside their countries of birth, remittances sent home by migrants accounted for 2 % of GDP for all developing countries in 2008, but 6% of GDP for low-income countries.  This is where Georgia stands: remittances constitute 6% of the country's GDP, as of September 2011, the amount of remittances transferred to Georgia amounted to 812.6 million USD, which is a 19.6% increase compared to the same period last year. Roughly, 9% of the population is remittance recipient. For financial institutions, 20% of their net income is from money transfer payments, although they are competing with a very large informal sector (an estimate of one third), i.e. remittances sent through friends, relatives, etc.
To better understand the role of remittances for Georgian economy we shall look at some statistics: remittances outweigh the inflows of both grants and FDIs 2.5 times in Georgia, while unlike FDI and different sources of official development assistance; remittances are not characterized by counter-flows in the forms of interest, debt and dividend payments. Currently, 65% of all remittances come from Russia, with Greece and Italy being on the second place. At the same time, it is noteworthy that according to the estimates of the World Bank the number of Georgian migrants exceeds one million.
As a result of the global financial crisis the amount of remittances have decreased by a considerable amount all over the developing countries. The same holds true for Georgia, we observed a slight decrease in 2009, although it was temporary and the volumes are now recovering. Some economist argue that remittances can be carriers of economic shocks, however there is a compelling evidence suggesting that remittances being of considerable assistance during economic slowdowns and are sources of finance. However, amidst the euro zone crisis, a decrease in remittances is expected in those developing countries whose nationals live in crisis stricken Europe. This poses a possible challenge for Georgia that receives a bulk of transfers from Greece and Italy. Looking at the data as of the third quarter 2011, a decreasing trend is not yet observed. A slight decrease in remittances is seen from Spain, Turkey, Ukraine and the Russian Federation.
Shortly, Georgia is a small country that has seen a significant outflow of migrants and at the same time a large inflow of foreign currency. Unofficial remittances are large and amount to roughly 40% of the total amount of remittances. Remittances might lead to higher domestic absorption, larger imports and lower exports. Strong impact is usually observed on private consumption, domestic absorption, and GDP growth rates. Remittances play an important role in smoothening household consumption. They provide a social insurance and sources of income to jobless households in Georgia. At the same time, remittances should not be viewed as an official development aid they are not a cure for low income countries, migrant transfers can ease the immediate budget constraints by increasing spending on needs of food, health care, and schooling expenses, although due to their unpredictability they cannot be viewed as a substitute of domestically generated income.
On the positive side, remittances tend to be more stable than private capital flows, thus diversifying the external financing means of the country. Especially if the country of origin and the host country's economic cycles have relatively low correlation – which is the case in Georgia. We argue that when managed and used properly remittances can be used as sources of growth and development, thus overcoming the negative aspects and turning them into a potential growth opportunity.  Understanding the effect and importance of remittances and exploring ways of forming a more effective policy for managing them is of vital importance.
Remittances have two stakeholders, the senders and recipients, although the government is an important actor of giving a potential role to remittances in the country by creating a sound institutional framework for enhancing the development impact of them. Remittances not only provide the recipient households with means to finance their basic needs, but they have to contribute to economic development at the local, regional and national levels.
Our recommendations reach out to three key players (except the remittance recipients) the Government of Georgia, commercial banks and the National Bank of Georgia. In line with the general arguments brought in the article, we believe that the following should be carried out:
From the governmental side:
– Strengthening communication and relations in general with the Diaspora in various countries; organizing Business forums for supporting Diaspora investments; developing specific activities and programs for enhancing knowledge transfer networks with the successful and skilled Diaspora members.
– Strong national education system shall also help channeling remittances to productive sectors of economy.
– Creating conducive entrepreneurial and investment climate by creating the sense of stability.
For the National Bank:
– Issuing the so-called Diaspora bonds and marketing them to the migrants in developed countries, thus tackling the problem of lack of savings. The money raised through these bonds is used to finance important infrastructure, social or economic aspects in developing countries to increase standards of living of the local population.
For commercial banks:
– Providing specialized banking services to non-residents.
– Promoting other financial products, persuading the remittance receivers in benefits of having a savings account/deposits by means of offering financial services such as credit line, mortgage opportunities. Viewing remittances as a source of income for those who are unemployed, thus giving them the opportunity to receive loans. Therefore, increasing the number of remittances sent through formal channels.
Irina Guruli is program coordinator at the Economic Policy Research Center and holds a Masters degree in Business Administration from Jönköping International Business School, Sweden.