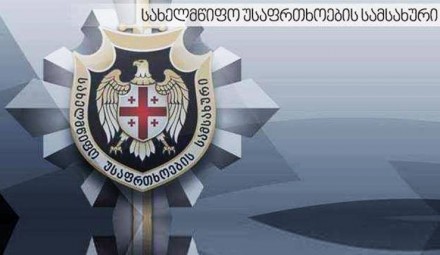 TBILISI, DFWatch–The State Security Service of Georgia (SUS) claims it has prevented an attempt to blow up a gas pipeline connecting Russia and Armenia.
Five people planned to set off explosives at the portion of pipeline that crosses river Aragvi near Mtskheta, about 20 km west from the capital city. All five have been arrested, along with two others who are suspected of being informed about the sabotage but failed to inform authorities.
One of the detainees is a patrol policeman and works in Poti, Georgia's major Black Sea port.
All suspects were apprehended by the Counter Intelligence Department of SUS.
They are charged with attempting a 'terrorist act', illegal purchase and keeping of firearms, ammunition and explosives with 'terrorist aims', and assistance in the same crime, stated SUS representative during a briefing on Monday morning.

At least one suspect pleaded guilty.
"A great disaster has been prevented," PM Giorgi Kvirikashvili said and praised the SUS.
The group was preparing to blow up an open section of a pipeline that is used to supply Armenia with natural gas to which it highly relies.
The suspects had been under surveillance by SUS for five month and were arrested just as they were preparing sabotage in the forest as they were collecting explosives from the cache, the SUS stated.
The authorities don't specify any affiliation of the suspects, nor their motive. However, the prosecutor stated during the pre-trial proceedings that they have ties abroad.