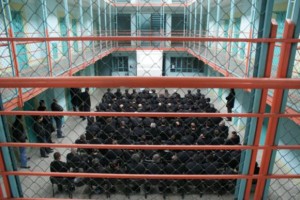 TBILISI, DFWatch – The President pardoned 114 convicts today, according to the Minister of Corrections and Legal Assistance.
75 prisoners, four of whom are women, will leave jail, while 13 prisoners had their sentence halved and 26 had their suspended sentence lifted.
The commission to review early release reviewed cases it had received from local councils the past three months and decided that 55 prisoners will leave prison early.
The commission gave 73 positive recommendations in total, 15 of whom are women and one underage girl. The commission halves the sentence for 10 prisoners.
Except for the Pardon Commission, the Georgian Orthodox Church and the prosecutor's office send their own lists of persons recommended for clemency to the president.
The pardoned prisoners will leave jail today.