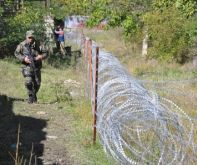 TBILISI, DFWatch–14 persons have been detained by South Ossetia from December 31 to January 10 for violating the de facto border.
Nine of the detainees were locals from South Ossetia, one was a Russian citizen and four were Georgian citizens. They were detained in the villages Artsevi, Ikorta, Disievi and Kvemo Okona, according to a statement by the KGB of the breakaway region, reported by the South Ossetian news agency RES.
The nine South Ossetians and the Russian were given a verbal warning and a fine. Two of the Georgian were also fined, while the remaining two are up for a court hearing.
The Georgian government says they are studying the issue and will comment soon.