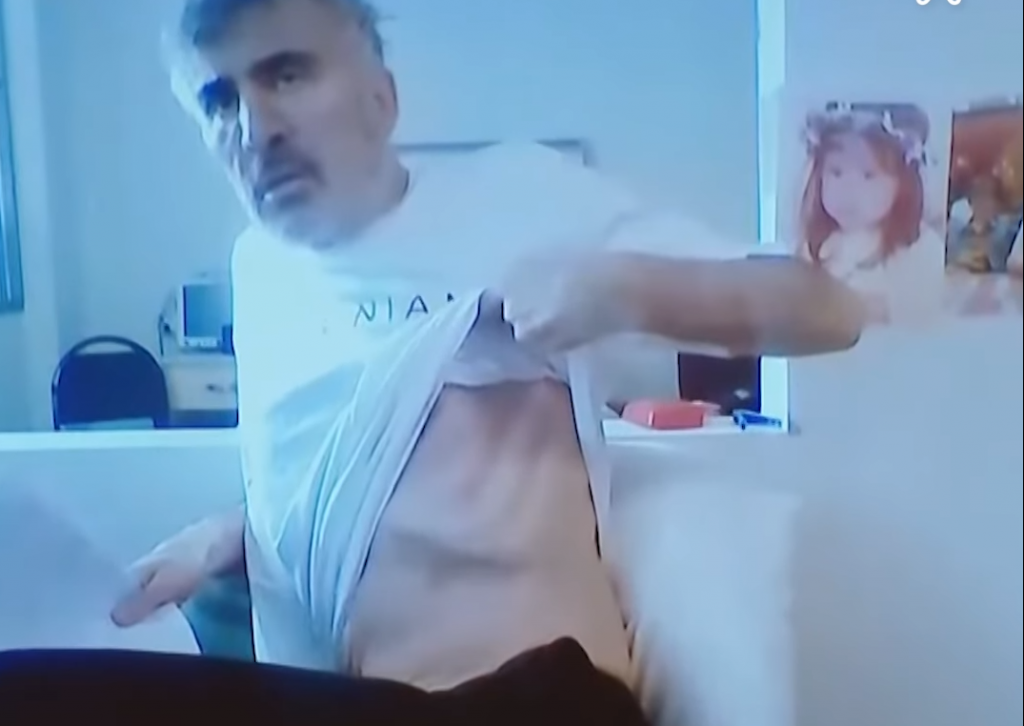 If Saakashvili's weight drops below 52 kg, his body will not be able to withstand and he will die, said neurologist who is a member of a medical concilium at the office of Public Defender on Wednesday at the ex-president's trial.
Currently, according to Saakashvili's lawyer and family, he has started the process of rapid cachexia, his weight is currently 68-69 kg, and the body mass index is 18, while the ex-president's height is at 194 or 195 centimeters.
"If the patient continues to lose weight and the body mass index drops to less than 14, that is, to less than 52 kilograms, he will die, " said Dr. Tengiz Tsuladze.
Saakashvili addressed the court remotely on Wednesday and said that the only thing he is asking for is to provide adequate means of treatment.
He lifted his shirt to show his physical condition and apologized for showing an "unethical image".
After examining Saakashvili on December 4, the medical concilium established by the Public Defender of Georgia stated that he probably had 4th degree cachexia and he should be transferred to a multi-specialty clinic in another country.
Saakashvili's mother Giuli Alasania claims that the ex-president lost consciousness many times during her visits to his ward at the Vivamedi hospital.