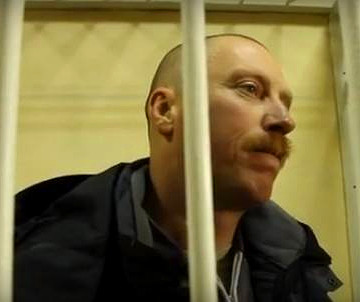 TBILISI, DFWatch–A Georgian volunteer soldier in Ukraine is looking for political asylum in Ukraine, as he believes his life's in danger if he returns to his home country Georgia.
Former Vice Colonel Gia Tsertsvadze is wanted in Russia for a murder in 2003. Recently he was released from pre-trial detention after appealing his imprisonment.
On Wednesday, he told a Tbilisi-based television channel that he has asked for asylum in Ukraine for himself and his family, explaining that his son in Gori is being bullied at school and told that all Georgian fighters in the Ukraine war are hired murderers. Tsertsvadze himself doesn't feel safe anymore in Georgia due to the constant risk that Georgia may hand him over to Russia.
"I don't trust the authorities in our country. A very unpleasant incident happened when secret documents which were only kept in the relevant agencies somehow got into the hands of the Russian Federation," Tsertsvadze told Rustavi 2 TV.
Tsertsvadze added that he has already applied for asylum in Ukraine and expects a response by February 25. By that time, the authorities have to decide whether to grant him asylum or not.
The former vice colonel in the Georgian army was released from pre-trial detention on January 26, thus avoiding extradition to Russia, where he is accused of a murder 2003 murder in Sochi. He denies the accusations.
47-year-old Gia Tsertsvadze was an employee of the Ministry of Internal Affairs until 2012. A year later, he left the country for Ukraine. According to Georgian media, he participated in the wars in Abkhazia and South Ossetia in the 1990s and in the 2008 war with Russia, as well as volunteering for the war in Ukraine's southeastern Donbass region.
The retired Georgian vice colonel was arrested at Kiev airport on January 15 upon his return flight from Tbilisi. Russia accuses him of a murder in Sochi in 2003 and on December 23, 2016 issued an Interpol red notice for his arrest. In Georgia, opposition parties and civil activists accused the government of having an indifferent attitude to the case and even assisting Russia.