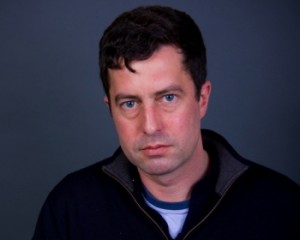 How Will Saakashvili Chart His Path Into the History Books?
The last couple weeks have probably not been fun ones for Georgia's government, or, more aptly, the political machinery that has long ensured its lock on power. Until now, with comfortably high poll ratings from 2008 to the present, President Mikheil Saakashvili's United National Movement didn't have much to worry about. A largely hapless opposition did little to take a bite out of Saakashvili's high favorability, to say nothing of the largely state-controlled media that incessantly trumpets a pro-governmental line. But the entrance of a previously low-key billionaire into the political fray changes that dynamic. Especially since Bidzina Ivanishvili has made clear his intention to change the government by democratic means. Since his public declaration of this goal on October 7th, few people in Georgia have been talking about much else.
The government's first reactions to this news have veered to the extreme. First, Saakashvili unilaterally acted to strip Ivanishvili of his Georgian citizenship on October 11th in a move he is technically able to make, but in a broader sense lays bare his hope to hobble this opponent before next year's national elections. Then, heavily-armed shock troops from the Ministry of Interior arrested a cash van from Ivanishvili's bank while it was making a regular transfer of funds, rocking the business community and shocking even those ordinary citizens who have long become used to over-reactions by the current government. A friend of Ivanishvili's popular music star son, Bera, was arrested while distributing promotional materials about Ivanishvili's 'Georgian Dream," and the word in security circles is that secret police have been told to brook no obstacle in stopping Ivanishvili and his chosen political partner, former diplomat and liberal opposition leader IrakliAlasania.
Essentially Saakashvili faces two options right now. By following one path, familiar to the kind of regional despots from whom he purports to be different, he can continue the crack-down, escalate the politically-motivated arrests, tighten already stringent controls on free expression in the country, and heighten the already pervasive sense of fear in present day Georgia. While the comparison with Belarusian strongman Alexander Lukashenka and Syrian tyrant Basher al-Assad is not yet entirely apt, if Saakashvili takes this course, he will essentially be following in their footsteps. Russian Prime Minister-President-Prime Minister and soon again to be President Vladimir Putin lays the groundwork here also, a year after Putin's own re-coronation, the stigma of Saakashvili pulling a similar move would be less because, frankly, the West's expectations of the former Soviet Union have fallen that much.
The alternate path is more redeeming, and guarantees Saakashvili the place in history that the early actions of his government rightfully earned him. Rather than cracking down in the face of the political threat that Ivanishvili-Alasania pose, Saakashvili could surprise everyone, and once again delight the West, by loosening controls and allowing for the kind of environment in which a free and fair election could take place. Specifically this would mean working with the opposition on amending the rules, or election code in a way that would reduce the possibility for fraud and check the incumbent government's unbridled resources when it comes to affecting outcomes. It would also mean opening up the television broadcasting space further so channels that don't run the government's news round the clock could also broadcast outside Tbilisi. Given how strong UNM's favorability ratings have been over the last several years, this is something Saakashvili could theoretically afford to do, if indeed he has the will to be seen by future Georgian generations as a transformative statesman.
Former Georgian President Eduard Shevardnadze is himself a historical figure as he played a key role in ending the Soviet Union. By playing the same tricks as other regional leaders, though — such as rigging the vote and turning the other cheek to flourishing corruption — he tarnished that reputation. But in the end, he went gently. Had he hit back, the Rose Revolution would not have been bloodless. From somewhere inside him, the Georgian statesman re-emerged and prompted him to do the right thing. The "blaze of glory" in which his predecessor, Zviad Gamsakhurdia, went down was really anything but.
At this moment, the trajectory points in the wrong direction. It will take the polls a little while to catch up with the fast-moving chain of Georgian events. But just as the possibilities of making mistakes – even bigger ones than were made in November 2007 – are limitless, the possibility for Saakashvili and his government to do the right thing also exists. After all, clutching on to power for its own sake is not only predictable, but also unseemly.
Patten is currently an advisor to Free Democrats leader Irakli Alasania. In 2008, he counseled the United National Movement's parliamentary election campaign.